Welcome to SAMS Sleeping Pods at
Delhi IGI Airport -T3
We have Sleeping Pods available at 2 locations of Delhi IGI Airport at Terminal 3, at the following locations:
MLCP Building of T3 (At Level6) - for passengers arriving from domestic flights and having further connections through Delhi IGI Airport. (Private attached toilet & shower) (Currently Operational)
International Departures Pier - Passengers are allowed to enter only 4-5 hours prior to their next connecting flight, through International Departure Wing ( Airport Common Toilets)(Currently Not Operational)
OUR ROOMS
Experience the best and luxury rooms with us
LATEST OFFERS
Valid For This Month Only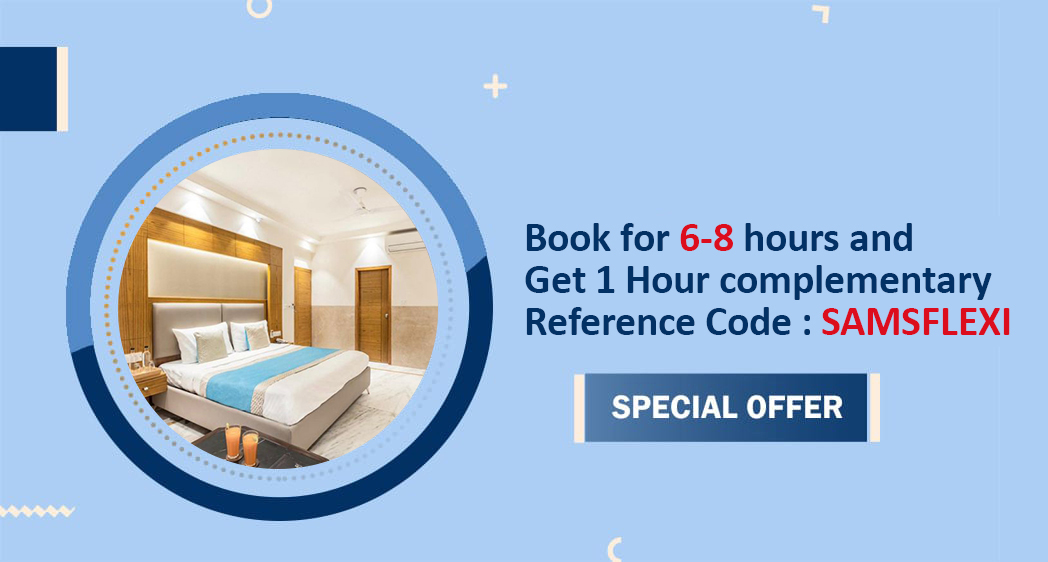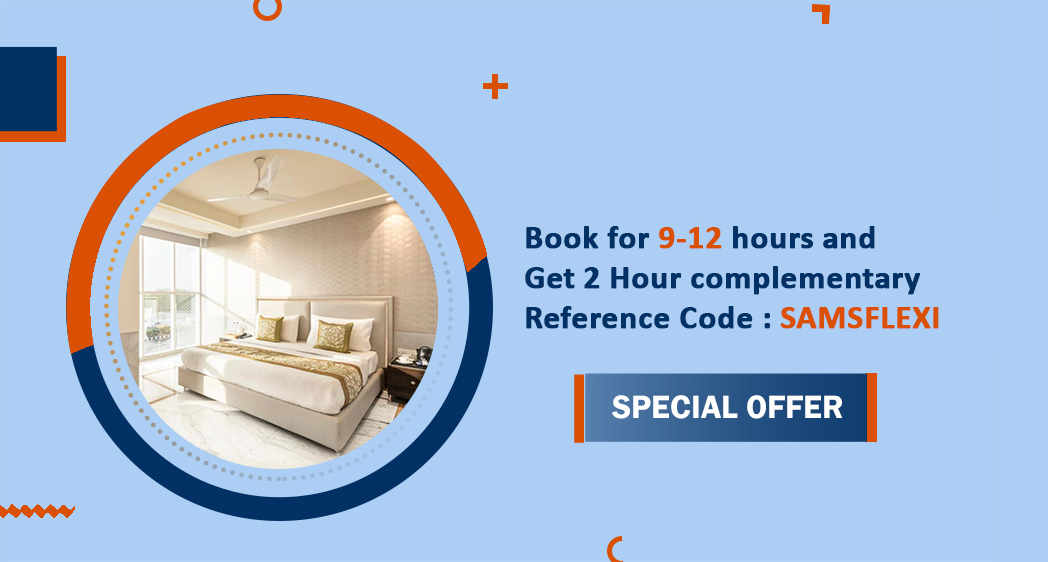 KNOW SAMS
Some important information about SAMS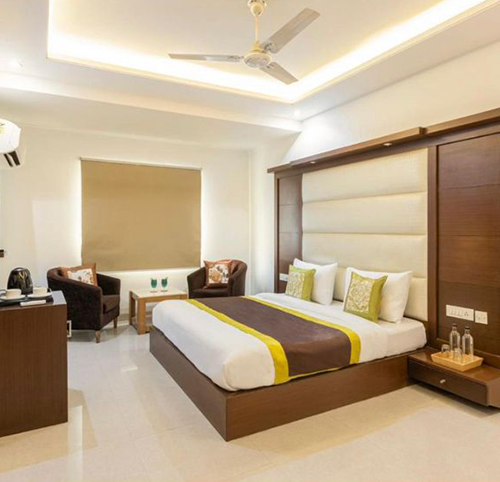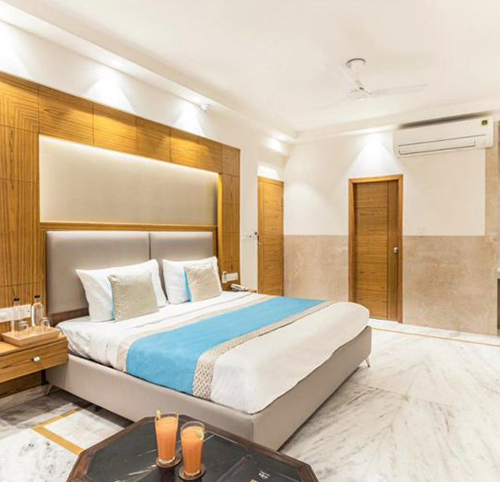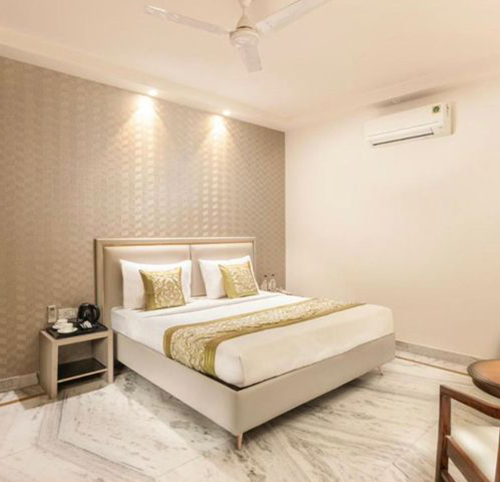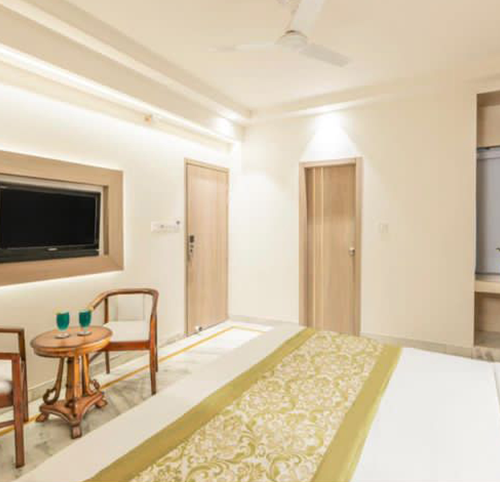 These sleeping pods come equipped with comfortable beds, a desk for working, a flat screen TV to provide some entertainment as well as space to store your luggage so you can be carefree. A mini fridge has also been placed to store and cool food and beverages. SAMS aims to provide an exceptional service that keeps the passenger as the focus. In order to further achieve that, we charge our patron by hour so that they book for the exact amount of duration they require. We also provide attractive deals for food and beverages with other partner restaurants. These portable pods can be installed with their full functionality in any location provided the space is available. Please do get in touch with us with any inquiries.
BASIC AMENITIES
SAMS Snooze at My Space provides the most comfortable sleeping pods and personal comfort rooms with the classiest furnishings and a state of art technology combined with a working table for laptop, bed to relax and sleep, electric plugs, working table for lap top, flat TV screens, cell phone charging sockets, DVD players, etc. All these basic amenities are provided by airport hotel Delhi to travelers to get easy accommodation with sound sleep and relaxation away from the crowded city without wasting any time while searching for a hotel. SAMS Snooze at My Space creates a pleasant and pleasing environment during the stay period of guests.
FEATURES
Hotel Delhi airport indeed makes an affordable choice for flight passengers with top notch quality sleek and sophisticated designing. Stay options are available for hourly basis and days and these are separated for domestic and international travelers making it more convenient. The sleeping pods are suitable for individuals, groups and families with single and double bedroom options. With the luxurious facility passengers have got plenty of options like enjoying the delicious food, savoring mini bar beverages, reading international magazines and newspapers or taking a comfortable nap inside the sleeping pods of the lounges. At SAMS Snooze at My Space you've got flight updates on the go.
GRAB OFFERS AND DISCOUNTS
New Delhi airport hotel been partnered with major web booking portal and travelers become eligible for special discounts and offers for stay by making a reservation through the official website or partnered websites. Travelers who are looking to relax at their personal space without mild disturbance from the outside world can book the lounge in advance. The hotel can be seen crowded annually drawing a large number of visitors by their special promotional offers. These sleeping pods make an ideal stay choice for both business and holiday travelers.
SAVE MORE TIME AND SPACE
While passengers arrive at the T3 departure area at the Indira Gandhi International Airport Delhi, they don't need to search for a hotel. Travelers, who need to sleep, work or rest until they board their next flight can benefit through the immense convenience for lodging in the comfortable space. Above all these features, flight passengers save a lot of time as accommodation in Delhi is placed right besides the departure region. Located in this part of airport hotel in Delhi Airport also make travelers feel much safer. Anyone who doesn't want to get into the additional problems of booking hotels near Delhi airport like transportation costs, heavy traffic, booking availability and hotel suitability always have the option of booking with SAMS Snooze at My Space.
TESTIMONIALS
Guest experience with us during their stay
BEST PLACEs NEARBY DELHI
FIND YOUR PLACE