CORONAVIRUS PASSENGER ADVISORY
As per govt. the mandate, domestic flight operations have now resumed w.e.f. 25th May'20.
However, international scheduled flights operations will continue to remain suspended.
These restrictions will not apply to cargo operations and flights specifically approved by DGCA.
Passengers are requested to get in touch with the airline concerned for more information. We thank you for your cooperation and patience. Inconvenience caused is deeply regretted.
1How much early do I have to reach the Airport?
2Which Terminal should I go to board my domestic flight ?
3What arrangements have been made for entry into the airport?
4What are different designated gates for the passenger entry?
5Where will I get my boarding pass from /Where will be the Airline check-in counters.
6Who are not allowed to travel?
7What is Passenger Self declaration ?
8Will my baggage be sanitized before they are loaded on the Aircraft?
9Are there any Food/Lounge/Dining etc facilities at the airport?
10Is it safe to use washrooms at Airport?
11What are the sanitation procedures adopted at Delhi Airport?
12Can I order place a contact-less food order?
13What are other benefits of HOI app?
14What arranegements have been made at the boarding gate area?
15What are various social distancing steps taken by DIAL?
15Are visitors allowed to enter Terminal?
16What is the update on International flight operations?
15How can I get more information on COVID-19
IMPORTANT INFORMATION ON COVID-19
1What are the basic protective measures against the new coronavirus?
2Do we need to wash hands frequently?
3Do we need to maintain social distancing?
4Do we need to avoid touching eyes, nose and mouth?
5Do we need to practice respiratory hygiene?
7When and how to wear medical masks to protect against coronavirus?
8Does COVID-19 virus be transmitted in areas with hot and humid climates?
9Does cold weather and snow does kill the new coronavirus?
10If we take a hot bath does it help in preventing the new coronavirus disease?
11Does the new coronavirus be transmitted through mosquito bites?
12Are hand dryers effective in killing the new coronavirus?
13Can an ultraviolet disinfection lamp kill the new coronavirus?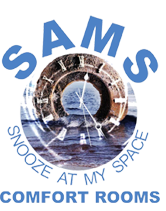 SAMS Snooze At My Space is one the unique concept on Delhi airport where through you can enjoy various facilities within airport area.